Big Money Forum >> Online Business
Cyber Monday and Online Business Marketing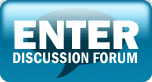 You may or may not have heard the term "Cyber Monday". This is Monday following black Friday and marks the start of the Thanksgiving through Christmas buying season. As Black Friday is for the brick and mortar businesses and stores, Cyber Monday is for online stores and businesses.
What is Cyber Monday?
This is an important topic to bring up here. The reason Cyber Monday came about was because after the Thanksgiving holiday, folks would return to the office and still be depressed about missing great deals during black Friday. What they would do then is go online and try searching out some good deals to buy instead. People will basically want to get the stuff they missed out on.
A vast majority of online retailers have noted an increase in sales on Monday following the Thanksgiving holidays. Even though Cyber Monday has become a famous term, it still isn't the busiest day of online sales. Even though Cyber Monday is still a "Cyber Money Day" for online stores, December 12th is actually the busiest day of the year for online buying.
Online deals and shopping sales with cyber monday marketing
The actual sales and transactions were at their busiest on December 5th though. For a business aspect, this time of year is very important, especially if you are selling products for the holidays. If you are going to run a marketing campaign, Cyber Monday is actually one of the best days to start. Why? The reason is because even though the busiest day of online shopping is on December 12th, the busiest day for rolling in the money is on the 5th, so that's why you want to get your marketing up before the 5th!
Cyber Monday marketing strategies for online business
The bottom line is you'll see news sources and information stating that Cyber Monday is a myth and that it's only the 12th busiest day of the year for online retailers. Of course it's the 12th busiest day! The whole point of this day is to start your marketing campaign then so you have the momentum going into Christmas and especially before the 5th when the biggest money comes in.
Finally, one thing to think about now is the customer psychology. This term for Monday is quite new and really began sometime in 2005. If it starts to catch on like black Friday did, then customers might start thinking that sales are going to be the best on cyber Monday. Well, a smart business is going to take advantage of that and put up some great deals to catch those customers! This is something to keep in mind as the term starts building more mainstream attention.