Forex Trading - Online Foreign Exchange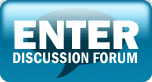 What is Forex Live and foreign exchange trading?
Forex is much like the stock market. You can trade by buying and selling currency against the dollar and other foreign exchange rates. You may even do day trading with Forex just as you can in stock market trading. One of the benefits of forex is being able to exchange gold and silver rates against the US dollar as well as any other currency!
Forex Live is the same as Easy Forex, we are a live trading platform 24 hours a day, which means you may exchange currency online at all times of the day even when the US stock market is closed! The goal of using easy forex is to make money off of the volatile movement of foreign currency rates. More goals of forex is to take advantage of the constantly moving prices of gold and silver. If you are already familiar with the stock market, forex live will pretty much the same. The symbol for gold is XAU and the symbol for silver is XAG, which is just like symbols in the stock market. Most importantly, just like the stock market, forex has just as much risk involved as the markets and it is meant for an investing tool.
How do I get started with Easy Forex Live?
The first thing you must have is Internet Explorer. Currently Easy Forex only works correctly in IE and will not work in Mozilla Firefox to do security issues. Easy forex will eventually be usable on Mozilla. In either browser, you may sill visit the homepage at: Easy Forex. Once you reach easyforex, you can learn even more about the software and create an account for free.
Once you have visited the site, you may sign up and deposit money into forex with many payment methods. You may use paypal, visa card, mastercard and american express to fund your forex account. Not only can you get money into and out of forex with paypal and credit card, you may also connect your bank account directly to forex. Once you sign up, you are given a chance to use "fake" money to practice with the software and get used to forex if you are new. Otherwise you may deposit a minimum of $50 to get started trading with forex. Even better, you can trade with no commission fees with easy forex!
After you have made your deposit, then everything is pretty much up to you. Easy forex provides live charts and free tools to use for interest rates and exchange rates, calendars, a glossary and outlook. You can also learn from the step by step tutorials and a free ebook on forex trading! Basically once you're signed up, you have access to knowledge database and plenty of articles to make you a great trader if you are willing to put the time and effort into it.