Big Money Forum >> Online Business and Marketing
Business Outsourcing and International Jobs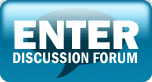 Companies from the US and UK are sending their jobs like Medical transcription, book publishing and application software development to India. They need some skillful people that can produce the work at a low cost, so that their finished product could be sold back in the US and UK at discounted sales rather. If they were made in the US or UK, the product would actually cost more and competition could easily rival this.
For example, Harry Potter is published in the UK and the price of the book will be very high for a consumer in India if the original copyright of that book was give to an American company. An Indian Harry Potter fan get the benefit of reading that amazing book if it was published in India at low price though, and so could a lot of consumers in other nations.
This is usually why many products of western business firms are produced in the country like India and China because of the low pay package of the employees that multinational companies use in different parts of the world. Business outsourcing by the developed countries can help people of low skill from developing counties to find jobs right from their home using the benefit of the Internet.
Outsourcing saves businesses big money
Simply by knowing the English language and applications of IT tools, one can earn a good living form home based working. Professional publishers and printers usually like DTP IT tools and other application software for designing e-book and other books. By doing a job typing in the word processing software, one can earn enough money in the international online world. This kind of data entry that job seekers make that make home based outsourcing possible due to the low cost of business upkeep.
The young, retired and house wives find that knowledge in process outsourcing is a great way to earn money from home. This kind of thinking leads to people getting real jobs in BPO and KPO firms. A good operator of a computer and other tools related to information technology can solve the problem of high expenses and overhead costs from a job holder in the US and UK.
Reason Jobs go overseas: Business Outsourcing
For example, a doctor in the US makes an operation and recording its description in the form of an audio file in his computer. With the use of high speed broadband services, he can send these audio file to a Medical transcription expert sitting in India. Next morning the doctor can get the full document in the form of text file in his email inbox. This is now possible due to a lot of home base workers doing this Medical transcription job very professionally and at the same time earning good money from that.
This is a great political issue and the whole reason that a lot of jobs are going overseas. From a business standpoint, it's only logical! Businesses can pay pennies to get the same job done in India, and make a larger profit and more money from the product, thus beating the competition who is contracting in the US or UK.
This makes a great discussion that can be talked about right on our Business Forum. Most people visiting big money forum is trying to make money or find a job. Businesses may seriously want to get work done for a low cost and international job seekers looking for outsource work may find it in our Online Business Forum.