Forex Trading Brokers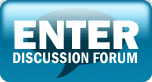 Forex investing is becoming a more and more popular form of trading and investing. There are a few new forex brokers and trading platforms that are worth mentioning, but first we will explain what forex is in general for some of the people who are new to forex.
Forex is just a form of trading currency and making a profit off of the appreciation and depreciation of that currency. It's like stock trading, only you are investing in a form of foreign currency or a rare metal such as gold. For example, if you invest in the Euro against the dollar, we all know that the Euro is becoming more valuable than the dollar as many other currencies are too. By buying the Euro through a forex broker, you are making money on the long term investment of converting the Euro back into US dollars.
Forex Platforms and Brokers
The forex brokers are like the stock trading platform such as E-trade and Scottrade that you use when you trade stocks. Forex brokers don't make money on each trade so you get unlimited trades with just about any forex broker. There are many brokers out there but they offer outrageous fees and other terms that you must agree to and are just not worth mentioning. Here are the best known and most trusted forex brokers out there today:
Each of these forex brokers are different so it would be wise to visit each one and do some research to find out which one has the best products and services for you since there is no "best" forex broker out there. Some brokers will let you start an account with as little as $25, while major stock market brokers require $500 or more before you can trade.
Guides to using a Forex Broker
As stated before, forex trading is a lot like stock trading but it has been getting a reputation lately as being very complicated. This is because each broker is different and uses a different set up and system of trading. The forex industry is also one of the newer types of investment and is not a very widespread program as of yet. The benefit to forex is the ability and prospect of making good money if one gets enough experience and puts time into studying forex guides.
The best way to learn forex is to ask questions and read guides. Usually the brokers themselves have a few tutorials and guides but we don't think those guides are sufficient enough. To be a good trader, it's a good idea to read a few books or join a forum and ask questions. We have our own Trading and Forex Investing Forum just for that purpose. You'll also find forums in here for stock trading and you could also do a Google search to find other forums and guides as well.
As for the forex guides, you can find some good resources such as free ebooks, articles and tips at the following places below. These places will explain how to use each forex broker effectively and will provide basic courses and lessons in the forex trading and making money with forex. Best of all, these are free services and you may pay for the premium services to organize your brokers and analysis if you decide to get serious about currency exchange and making money in this industry:
Forex Brokers - their charts, markets and tools
As a last note, I should talk about is what type of tools forex brokers normally provide. It is free to sign up and register for a trading platform. These programs are browser based so there are no worries about spy ware and downloads into your computer. All of them can be operated by simply logging in by browser.
Each broker is different so it is recommended that you make a user name and password with the top brokers and explore their setup and tools before depositing any money into them. Each one will have their own set of charts and forex market specifications to use. Generally they will have the same sort of stuff as a regular stock trading platform. The only difference is some of the better forex brokers will provide practice accounts for new members. This way you can trade with fake money and get familiar with forex.
Besides the live charts and statistics, there are constantly updating features forex brokers are implementing to improve simplicity and make forex trading that much better and will happen long after this article has been written. The best way to know is to check out these brokers and resources on your own time and you will be glad you did.