Big Money Forum >> Online Business
How to Make Money Online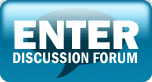 One of the best ways to make money and with the highest profits is conducting business online. The reason online business is the best is because it has almost 0 overhead costs and that saves a ton of money. It's also one of the cheapest and easiest businesses to build; that is if you have the skills to do it. If you know basic HTML, which is the language to build websites with, you can build an online business. It's a very simple language that just about anyone at any age can learn. If you want to learn HTML, I would recommend learning it at this place: www.Tizag.com.
It's literally so easy to build a website, a cave man could do it! It really doesn't matter if a site looks ugly, as long as you have traffic, that's where the money comes in. What people don't realize is building the site is one half of the job, the other half is marketing and bringing in traffic. The cheapest and free way to get traffic is through search engines like Google, that's where most of your visitors should be coming in through. Once you have traffic, you have most of the job done, the next thing you have to do is just grab those customers and make a sales conversion to bring in the money.
You may be asking how much the costs are so far. Well, if you want a quality hosting service that can host an unlimited amount of websites and domain names for an infinite amount of business niches, you could sign up at Dream Host. This would cost only $97 per year. The next cost would be a domain name or a website name such as the one in the address bar, which would cost about $5 per year. This is as low as business overhead costs get! This is about all it will cost in the end if you know how to build a website on your own; otherwise you have to add in much more money into the equation of course.
Now that you know how to start up a website, the next thing is to choose a way to make money. There are certain businesses that can be free to run or may add extra overhead costs. The free ways to run a business is signing up for an affiliate program of sorts. These have been some of the most successful and easiest ways to make money. You don't even need your own products or ideas, you actually convince visitors to your site to purchase a high quality service or product from larger businesses and in return, you get a percentage of that sale or a commission.
The range of products out there that you can sell are limitless. For example, if you have a hobby in gambling, you could sign up for a gambling affiliate program and recommend people to sign up for online casinos. When they sign up, you are usually given between 30%-50% of whatever the customer deposits, or you could chose to be paid by customer, meaning you could make a flat $300 or more for each person who signs up! There is so much money to be made out there, it's not even funny. Just bringing in 10 customers could literally make you $3000 in a single day. This type of affiliate marketing isn't a scam or anything, the catch to all this is sometimes it's not as easy as you'd think to bring in 10 customers in a day, but the money IS real here. Another thought is just finding just a single high roller customer who deposits $200,000 and you get 35-50% of that. This is the "big money gold fever" that got me started in online business.
Like I had said before, the catch to all of this is it's not as easy as you would think to receive many visitors. Think about where you get your visitors, they come from the search engines. If you want visitors, you have to market your business through the search engines and you have to know how search engines work to maximize your business potential. Search engines work by combing the internet for information. If you have a site that is rich in information, such as articles that aren't copied from other sites, you will get high rankings in the search engines, meaning more people will find your information.
Are you seeing the pattern here? If you want to make money, you would be best at selling something you are highly interested. It's more motivating and it's easier to right about if you have an expertise on your hobby. When you are interested in something, it tends to be easier to write about it often. When you have many articles and pages of content, your site will be ranking so high in the search engines that thousands of visitors will be visiting your site, and if you have an affiliate business running off it, you could potentially be rich!
There is too much to talk about in a single article, that's why we set up an Online Business Forum in addition to our other money making categories such as stocks and real estate at our site for people who are starting up an online business. If you have questions on how to code or build a website, online business in general or affiliate questions, feel free to do so, our community is here for members to share business experience and make money.