Big Money Forum >> Money Forums
Small Cap Stock Forum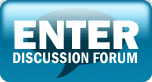 A great way to make money is through the small capstocks. Small cap stocks include nano cap stocks and micro cap stocks. Our small cap stocks forum is one and the same with our penny stock forum. The reason these are great picks for making money is because of the smaller size of the company. They are riskier but can be easy to predict and easy to manage when you get experience.
Trading small cap stocks
The small cap volumes are generally low, which means you can't really invest large amounts of cash into them. That's why finding hot picks on the forum message boards with a lot of popularity can bring in big money. There are so few people trading in the small cap stocks that you should only invest small amounts of money, but the returns on investment are much greater, but losses are as well. Small cap is defined to be a company valued between 300 million dollars and 2 billion dollars.
Trading nano cap stocks
Nano cap stocks are the smallest penny stocks you can trade. The value of these companies is less than 50 million dollars. These are the riskiest but most rewarding stocks in terms of return on investments. The nano cap forum will have a lot of great picks and investing opportunities that our members have dug up along with some due diligence research.
Trading micro cap stocks
Micro cap stocks are between nano cap and small cap and are defined as a company valued between $50 and $300 million. These are also included in our discussion forum but all of the capitalizations listed above are defined in the pennies. Again, trading in these companies yield the highest returns but also hold the highest risks. Since these are smaller, you usually make less money since fewer traders are available to trade with.
Small cap growth funds and mutual funds
Small caps are great for certain mutual funds, they are larger than the micro and nano cap funds, so they are likely to be better at making bigger money. These high risk and high yield funds are usually of the smaller companies and are great for younger investors who want to see higher returns. You can find these in the mutual fund forums in the same category of forums, just look for the best picks.
Undervalued and Bargain Stocks
These cheap stocks are great bargains when you have little money. Sometimes you can buy a million shares for $100 and get a really great bargain when it takes off. There are so many undervalued gems out there just waiting to be uncovered, these can sometimes make you a millionaire on a hundred dollar investment just because they are so undervalued.