Big Money Forum >> Money Forums
Large Cap Stock Forum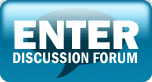 Big money forum not only includes the nano cap, micro cap and small cap stock forums, but also mid cap, large cap and even mega cap stock forums. These are the big boards included in the S&P 500, Nasdaq and Dow Jones. Google and Microsoft would be examples of the type of market capitalization companies that will be discussed here.
Trading large cap stocks
You may be asking what is a large cap stock? The large capitalization companies are usually valued at $10 billion or more. These are the big boards but they are not the biggest highest priced markets out there. You may find quotes for these in our big board trading forums. Another name for this kind of investment is "big cap investing".
Trading mid cap stocks
The money making market forums for big boards also include mid capitalization stocks as well. Technically, these are companies valued at 2 to 10 billion dollars and this is a lot of money, yet not as much as the large or mega cap stock funds.
Trading mega cap stocks
The largest capitalization stocks traded are mega cap stocks. These are companies valued in the market to be over 200 billion dollar capitalization. Again, this is considered one of the big boards and you can get due diligence and quotes on our stock trading forum, just look for the picked symbols to get analysis and trading news.
Growth funds and mutual funds
Since these are such large companies and large cap, usually these are traded as mutual funds or growth funds. This is because multiple companies are merged into a single mutual fund in which you can invest in, such as blue chips or high quality stocks in the Nasqaq or Dow. You may also find information on these in the big money stock forums for trading mutual funds and growth funds. These are also some of the safest, yet slower moving investments.
Dow Jones, Nasdaq and S&P stock trading
When you visit the stock trading forum, the big boards will include the Dow Jones, Nasdaq and S&P companies. This is the main discussion for this particular message board. Register today to learn more about the market and how to money making investing in the large cap.