Big Money Forum >> Money Forums
Affiliate Marketing Forums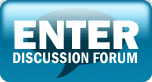 The biggest online business now deals with affiliate marketing. Selling anything from ebooks and a list of high quality products for someone else is known as affiliate marketing and you can make a commission on whatever that product may be. Our forum is designed for internet marketing and online business to help businesses sell.
Internet Marketing Web Forums
Our affiliate marketing forums are free to join and can help in a range of common issues such as search engine optimization, selling your products and web design for an internet based business. Bringing in traffic is the key to success and there are many experienced members in the message boards that can trouble shoot issues with your website.
Affiliate marketing resources forum
There are plenty of money making resources available in big money forums. Examples of these would be help finding what products would be best to sell or programs to sign up for, conversions of sales help and better management of the website and the backend for your products. There is so many resources and experiences members to help so there is no single best resource.
Internet marketing solutions forum
Not only is our discussion forum limited to affiliate marketing, but also online business marketing as well. This includes ecommerce solutions such as selling physical products like electronics for example. Even though these are physical, they are still sold over the web and you have to do your sales pitch online.
Internet affiliate tips for making money online
The whole reason for the affiliate marketing forum is to make money online. There is so much money out there and so many programs and products to choose from, it should be easy money once you know how to get something going online. That's where our elegant message board comes in handy when you are first starting to learn.
Unlimited wealth and affiliate blogging forum
There is an unlimited amount of wealth and money to be made online. Some big marketers out there are Shoemoney and John Chow. Google their blogs and read about how much wealth they acquired. Shoemoney once made over $130K in a single month and that was just a portion of his affiliate wealth.