Big Money Forum >> Career and Job Search
Advice on Job Searching for College Students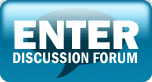 Every college student will need to search for and apply for employment at some point, either for a part time position to help finance their studies or a full time job at the completion of their studies. The process of choosing what positions to apply for and then the actual application and selection process can be very daunting for some people. This article will give you some advice to make the process as stress free and potentially successful as possible.
College students who are contemplating searching for a job have several avenues they can turn to for assistance in this endeavor. The first place you should approach for help is the Career Services Office of your college or university. These offices are excellent in supporting students and offer them resources such as personal career counseling, job search assistance including listings of currently available jobs and internships, career networking assistance and access to recruiting programs.
The support they offer students to successfully apply for positions generally includes such things as assistance in building your resume, help for with writing cover letters for your resume, writing your application letters and other application related correspondence. Many Career Service Offices also provide practice job interviews (many of which can be video taped) so that you can review and improve your interview skills.
Online job searching tools specialize for college students
There are several web based organizations that can also help college students with their job search. These sites not only list positions available for college students but include other services like allowing you to post your resume online and access to career contact networks. Web sites that specialize in entry level positions can be either open to the general public allowing anyone interested entry level positions to use their services, or quite a few sites specialize in offering their services only to college students and graduates. (Many of the sites that are aimed at college students may require you to provide proof that you are a student. Quite often this proof is a password provided to the student by the career services office of their school.)
Another valuable tool available to college job seekers is networking with alumni of your college or university or friends and family. These people may be able to provide you with some very good leads on jobs available and will also be able to advise you of their job seeking experience. Hopefully they will have some dos and don'ts you can follow to learn from both their mistakes and successes.
Networking really does work as many as 60% (some estimates say even higher numbers) of all jobs are found through networking rather than the classifieds or other forms of advertising. This is because employees of a company often hear of vacancies or potential vacancies before they are advertised and people who know you can recommend you to potential employers and advise them of your skills, qualifications and suitability for the position.
Internships can greatly help in the job search process
Many employers who hire large numbers of college graduates actively recruit on campus. Your career office will be able to provide you with information on employers who will be collecting resumes or even interviewing right on your campus. The internet also has lists of the top employers of college students, use search terms like "Top entry level employers" in your search engine and browse these lists to find companies who will be hiring people with your skills and qualifications.
If you do not feel confident enough to apply for a "real job", there are options available to you to gain valuable work experience without signing up for full time, or professional positions. Options available to you include volunteering and short term work experience positions as well as internships. Internships are positions that provide college students as well as graduates pre-professional work experience. The advantages for current students who take internships are that they can actually put their studies into practice and may even qualify for college credits. Internships also provide graduates and students the opportunity to "try before you buy" – to experience the job before actually making a permanent commitment so you can decide if this is really the career direction for you.
When you start your job search some important points to remember to be successful are firstly to be flexible and apply for as many positions in as many different fields as possible. (Do some research - there may be employers and positions available to you that you have never considered.) Market yourself and your skills as professionally as possible – you are the product the employer is buying let him know why you are the best choice. Network! This way to find positions and have your skills marketed for you. Finally consider internships or other work experience schemes to gain valuable experience that will make you more attractive to a potential employer.
Big Money Forums has a Career and Job Search Forum in which you could also ask around for experience, post up some resumes and even get in contact with a few employers. This forum is a great resource for current job holders as well and just about anything related to career and job searching, so check it out and join our community and make some big money!